June is here and I cannot believe it! Time flies when you're having fun! I will be posting on some summer themed station activities to help make skill building and reinforcement a bit more fun.
I got this idea from a company called Clever Catch that makes inflatable balls for classroom use to work on math facts. The balls are preprogrammed with things like numbers and equations and when the student catches the ball, they have to say or do what their eye sees first. A great way to keep something like this a bit random and interactive.
I decided to make my own to work on a concept Andrew needed more practice with – questions. Super simple to make and only took about 2 minutes total.
I purchased a beach ball, blew it up and then wrote question words in each section.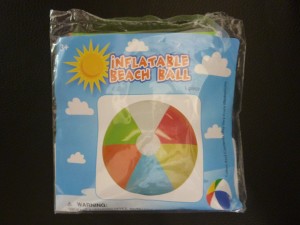 The idea is that the ball is passed back and forth and the person has to ask a question using the question word that is in front of them. This helps build both questioning and answering skills while also building gross motor skills and visual tracking. We were working on tossing and catching skills, but this could also be done rolling the ball back and forth with your feet touching to create a leg border.
Sample questions we've had:
What did you eat for lunch?
Who did you see at OT?
When is your birthday?
What is your favorite color?
Where is your favorite place to eat out?
Why do you like wearing pajamas?
Have fun with this! Take turns if your child is ready to ask questions, guiding them if they get stuck.
Engage, Encourage and Empower!